[kc_heading_pac_3_headline_1 size="36″ color="#111111″ ]My Coaching Philosophy[/kc_heading_pac_3_headline_1]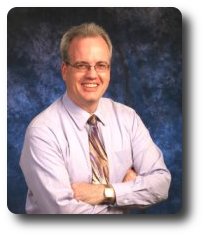 Guy Harris
The Recovering Engineer
This page highlights how I see the value I bring to my clients, my general philosophy of coaching, and my experience.
Coaching Value Proposition:
I focus on quickly developing a connection with my clients so that we can move to evaluating the current situation, deciding where we want to go, developing a plan for getting there, and implementing the plan for results.
My primary specialty is helping clients understand – and work through – the reasons that their relationships are getting in the way of getting things done.
My General Coaching Philosophy:
Executive leadership coaching takes many forms. In fact, it seems to have as many definitions as there are people seeking and delivering the service.
I see coaching as a relationship – a relationship between the coach and the person being coached. Good coaches know how to balance giving direct feedback and input with asking questions and seeking clarity of understanding. I believe that achieving this balance is one of my core strengths.
If we look to the sports world for examples, we see that the best coaches are not necessarily the best athletes. The best coaches, though, are able to get the best from the people they coach.
While I believe that the coach should understand the issues confronted by the person being coached, it is not the coach's responsibility to "teach" the person being coached.
There are times when coaching involves the teaching and learning of new skills. Primarily though, executive coaching calls for coaches to help their clients identify and apply the skills that they likely already possess and may not be seeing because they are in the middle of the situation.
As a coach, I see my role as providing objective, experienced, knowledgeable perspective to assist my clients as they work through issues that often involve a complex mix of tactical, strategic, and relational components.
I notice that when people are in the middle of the issue, they often struggle to clearly see the bigger picture and "untangle" the many parts. It is my responsibility to assist my clients in this "untangling" process so that they can move quickly to resolution and results.
I measure the value and effectiveness of a coaching relationship by the results gained by my clients. Sometimes those results are from improved relationship dynamics. Sometimes those results come from better planning and execution. Often, the results come from a blend of relationship and execution improvements unique to the client's situation.
Experience:
I provide coaching, consulting, and training services through my own business. I also provides services as a Master Trainer and Coach with The Kevin Eikenberry Group and Change Leaders.
I am the co-developer and trainer of a nationally promoted and delivered supervisory training course titled Bud to Boss and I co-authored From Bud to Boss: Secrets to a Successful Transition to Remarkable Leadership.
Coaching and Consulting Experience:
I have worked with coaching clients from a wide range of organization types and sizes. My coaching engagements have included:
Director of Pediatric Laboratory Services, Major Regional Hospital
Director, North American Operations, Major Printing/Advertising Company
Communications Director, Health Care Software Developer
Owner and President, Large Insurance Broker/Agent
Department Head, Major State University
Regional Sales Manager, National Mortgage Company
Plant Managers, Major Ink Manufacturer
Client Services Director, Major Ink Manufacturer
VP, HR, Agricultural Chemicals Producer
Owner and President, Computer Support Company
Fundraising Director, Statewide Non-profit Organization
Business Director, Radiological Medical Facility
Business/Organizational Leadership Experience:
Prior to launching my personal business in the coaching, consulting, and training industry, I worked almost exclusively in leadership positions.
I served as a Nuclear Engineering officer in the U.S. Navy Submarine force. Rising through positions with progressively more responsibility, I became the Engineering Department Head while still a Lieutenant. In this role, I filled a position normally filled by a more senior officer.
After leaving the Navy, I entered the Chemical Industry where I quickly moved into leadership positions. I have worked in Technical Development, Process Development, Product Development and Technical Service department manager and director level positions with organizations both large and small.
Education and Training;
Both Bachelor's and Master's Degrees in Chemical Engineering
Master Trainer in the DISC Model of Human Behavior
Certified Conflict Resolution Professional